Let's look to just a few reasons why we, as Christians, should desire to know and study the Bible.
The first reason is that God draws an undeniable link between our knowledge of the Bible and our ability to live in the way he commands us to live. In 1 John the apostle writes, "And by this we know that we have come to know him, if we keep his commandments. Whoever says 'I know him' but does not keep his commandments is a liar, and the truth is not in him, but whoever keeps his word, in him truly the love of God is perfected. By this we may know that we are in him: whoever says he abides in him ought to walk in the same way in which he walked" (1 John 2:3-5). How are we to know how Christ walked and how are we to imitate him if we choose not to study the record of his life? How can we be obedient to him except by studying the rule he has given to direct us? The Bible is the primary means God uses to teach us about himself and to challenge us by the Holy Spirit. "And we impart this in words not taught by human wisdom but taught by the Spirit, interpreting spiritual truths to those who are spiritual" (1 Corinthians 2:13). So to be people who are obedient to God and who do his will, we must first know this will as he has given it to us in the Bible.
The second reason is that God tells us that our desire to learn about the Bible and its doctrine is a sign of spiritual health. In 1 John 4:6 we read, "We are from God. Whoever knows God listens to us; whoever is not from God does not listen to us. By this we know the Spirit of truth and the spirit of error." Those who are truly saved will long to be taught the Bible by skilled teachers and by the spiritual authorities God has placed in their lives. They will long to know the Word of God.
The third reason is that the Bible sets us free to glorify and enjoy God. "And you shall know the truth, and the truth shall make you free" (John 8:32). The truth, as we learn it in the Bible, gives us freedom to honor God through our lives. It sets us free from legalistic attempts to please God and frees us from our false views of God. It sets us free to know God as he is and to worship him as he is. It also sets us free from falling into the all-too-common trap of basing our standing before God on the times we've done our duty in studying the Bible. Too often, I think, we allow our daily performance to be the basis of our standing before God. If I've done well in reading and prayer, I feel God's acceptance; if I have avoided or neglected it, I feel God's disfavor. But through the Bible we learn that our standing before God, our acceptance, is based on the work of Christ, not our performance, however good or however poor.
Christians should be drawn to the Bible the way a baby is drawn to his mother's milk. It is the Bible that feeds us, that nourishes us, and that equips us as saints that bring glory and honor to God. As Simon Peter said to Jesus, "Lord, to whom shall we go? You have the words of eternal life!" When we wish to live in a way that pleases God, we must turn to him, to the ways he has revealed himself in Scripture. A spiritually healthy Christian will read the Bible and will want to read the Bible.
My encouragement is not to wait until your heart longs for nothing more than to study the Bible before you open the cover of the Book. Rather, commit today to beginning to take time every day to read it. Ask God to give you the discipline to do so. Commit to spending even just a few minutes reading its words and a few minutes more to seek ways you can apply it to your heart. God will speak to you through his Word and show you the infinite, eternal value of studying the Bible. And as He does so, He may just transform some of that duty into a greater measure of delight.
Whether you receive and study the Word by attending the weekly Bible study with the group on Wednesday or through an e-mail, it is vital that you "study to show yourself approved..." It is my prayer that you will take advantage of either or both methods to study. May God bless you as you begin (or continue) your journey into His Word.
What A Mighty God We Serve,
Pastor Hamlin
Weekly Home Bible Study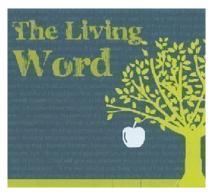 Date



Study Text

Study Theme


May 15, 2013

Ecclesiastes 8

"The Wicked and the Righteous"

May 8, 2013

Ecclesiastes 7

"Wisdom for Life"

May 1, 2013

Ecclesiastes 6

"Solomon's Practical Council"

April 24, 2013

Ecclesiastes 5

"The Worship of God"

April 17, 2013

Ecclesiastes 4

"A Vanity of Acquiring Riches Over Family"

April 10, 2013

Ecclesiastes 3

"A Time For Everything"

April 3, 2013

Ecclesiastes 2

"The Futility of Pleasure"

March 27, 2013

Ecclesiastes 1

"Solomon's Personal Experience"

March 20, 2013

Ecclesiastes

"Ecclesiastes Overview"

March 13, 2013

Galatians 6

"Doing Good To All"

March 6, 2013

Galatians 5

"Freedom In Christ"

February 27, 2013

Galatians 4

"Paul's Concern for the Church"

February 20, 2013

Galatians 3

"Understanding the Presence of the Spirit"

February 13, 2013

Galatians 2

"The Apostles Accept Paul"

February 6, 2013

Galatians 1

"Authenticity Of The Gospel"

January 30, 2013

Galatians

"Overview Of The Book Of Galatians"

January 23, 2013

Proverbs 31

"Wisdom on Treating Others Right"

January 9, 2013

Proverbs 29

"Wisdom on Avoiding Stubbornness"

D

ecember 19, 2012

Proverbs 28

"Wisdom On Treating Others Right"

December 12, 2012

Proverbs 27

"Wisdom On Human Relations"

December 5, 2012

Proverbs 26

"Wisdom Instruction On Dishonorable Conduct"

November 28, 2012

Proverbs 24-25

"Wisdom Instructions On Greediness"

November 14, 2012

Proverbs 23

"Wisdom Instructions On Greediness"

November 7, 2102

Proverbs 22

"Wisdom Instructions On Keeping A Good Name"

October 27, 2012

Proverbs 21

"Wisdom Instructs on Integrity, Patience and God's Sovereignty"

October 20, 2012

Proverbs 20

"Wisdom Instructs on Avoiding Contentious Spirit"

October 10, 2012

Proverbs 19

"Wisdom Instructions on Character"

October 3, 2012

Proverbs 18

"Wisdom Instructions on Moral Virtues and Their Contrary Vices"

September 26, 2012

Proverbs 17

"Wisdom Instruction On Being Foolish"

September

19, 2012

Proverbs 16

"Wisdom Instructions On God's Providential Care"

September

12, 2012

Proverbs 15

"Wisdom Instructions on Right Emotions"

September

5, 2012

Proverbs 14

"Wisdom About The Fear of God"

August 22, 2012

Proverbs 12

"Wisdom Instructs For Right Living"

August 15, 2012

Proverbs 11

"Wisdom For All People"

August 8, 2012

Proverbs 10

"Wisdom For All People"

August 1, 2012

Proverbs 9

"An Urgent Call To Spiritual Drifters"

July 25, 2012

Proverbs 8

'Why Should We Live By God's Wisdom"

July 18, 2012

Proverbs 7

"How To Avoid Sexual Immorality"

July 11, 2012

Proverbs 6

"Lessons For Daily Life"

July 3, 2012

Proverbs 5

"Guard Your Heart"

June 27, 2012

Proverbs 4

"A Father's Advice"

June 20, 2012

Proverbs 3

"Trusting in the Lord"

June 13, 2012

Proverbs 2

"The Benefits of Wisdom"

June 6, 2012

Proverbs 1

"Acquiring Wisdom"

May 30, 2012

Book of Proverbs
"

Overview of the Book of Proverbs"

May 23, 2012

2 Corinthians 13

"Final Advice"

May 16, 2012

2 Corinthians 12

"A Thorn in the Side"

May

9, 2012

2 Corinthians 11

"Facing Trials"

May 2, 2012




2 Corinthians 10




"Dealing with Authority"




April 25, 2012

2 Corinthians 9

"Giving Generously"

April 18, 2012

2 Corinthians 7

"Joy At The Church"

April 11, 2012

2 Corinthians 6

"The Temple of the Living God"

April 4, 2012

2 Corinthians 5

"New Bodies"

March 28, 2012




2 Corinthians 4




"Treasure in Perishable Containers"




March 21, 2012




2 Corinthians 3




"Glory of the New Covenant"




March 14, 2012

2 Corinthians 2

"Forgiveness for the Sinner"

March 7, 2012

2 Corinthians 1

"Greetings from Paul"

February 29, 2102

2 Corinthians

"2 Corinthians Book Overview"

February 22, 2012

Psalm 149-150

"A Victory Celebration"

February 15, 2012

Psalm 143-148

"Rejoicing In God's Care"

February 1, 2012

Psalm 135-142

"God May Be Speaking to You"

January 4, 2012




Psalm 126-131




"God Does Great Things"




December 21, 2011

Psalm 120-125




"Stepping Into The Presence of God"

December 7, 2011



Psalm 117 - 119

"God's Word Makes Us Wise"

November 16, 2011



Psalm 115 & 116

"Look What God Has Done"

November 9, 2011

P

salm 113 & 114
"The Scope Of God's Care"


November 2, 2011

Psalm 111 & 112

"All That God Does Is Good"

October 26, 2011

Psalm 109 & 110

"We Can Tell God All"

October 19, 2011

Psalm 107 & 108

"Thankfulness to God"

October 12, 2011

Psalm 105 & 106

"Keep Living Close to God"




October 5, 2011

Psalm 103 & 104

"God's Great Love For Us"

September 28, 2011

Psalms 101 & 102

"Living with Integrity"


September 21, 2011

Psalms 97 & 100

"Praising the Lord"

July 20, 2011




Psalms 93 & 94




"God's Unchanging Hand"




July 13, 2011

Psalms 91 & 92




"God's Protection"

July 6, 2011

"Our Time Is Limited"

June 29, 2011

"The City of God"

June 22, 2011

"Restoring Our Love & Joy for God"

June 8, 2011

"God's Is Our Deliverer"

June 1, 2011

"God's Is Our Only Hope"

May 25, 2011

"God's Help Is Available"

May 18, 2011

"God Is The Final Judge"

April 6, 2011

"God Provides Abundantly"

March 30, 2011

"A Desire For God's Presence"

March 16, 2011

"We Can Trust God"

March 2, 2011

Psalms 57 & 58




"God's Faithfulness"

Feb. 16, 2011

"Will We Ever Learn?"

Feb. 9, 2011

"A New Man"

Jan. 19, 2011

"You Can't Buy Heaven"

Jan. 5, 2011

"The City Of God"
---

Join Us Live Each Wed. @ either 12:00pm (noon) or 7:30pm for Prayer and Bible Study and receive God's blessings in this great study.

Every church member can benefit greatly by learning more about God's Word and His plans for you.
Study to shew thyself approved unto God, a workman that needeth not to be ashamed, rightly dividing the word of truth.

- 2 Timothy 2: 15