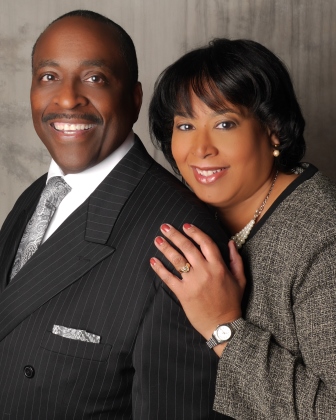 Reverend Dr. Robert E. Hamlin Sr. is a native of Pittsburgh, Pennsylvania and the Pastor of the Second Baptist Church of Doylestown, Pennsylvania.
In September 1994, Reverend Hamlin was licensed to preach at McKinley Memorial Baptist Church, Willow Grove, Pennsylvania under the leadership of Rev. Lowell M. McCown Sr.
In February of 1996, Reverend Hamlin was installed as the Pastor of the Second Baptist Church of Doylestown. Under Pastor Hamlin's leadership, Second Baptist has grown spiritually, numerically and financially. Pastor Hamlin's vision to minister to a wide and diverse community has positively impacted the community providing for the spiritual and earthly needs of the surrounding community. Pastor Hamlin and the Church Officers realized that with the growth of the Church, there was a need for a new facility. With the guidance of the Holy Spirit, Second Baptist was blessed to open a new edifice in May of 2007…continuing with the Mission of Building God's Kingdom Together.
In May of 1977, Reverend Hamlin received his Bachelor of Arts Degree in Criminology from Indiana University of Pennsylvania. He earned his Master of Divinity degree from The Lutheran Theological Seminary of Philadelphia in May 2000 and he received his Doctor of Theology degree from Slidell Baptist Seminary, Cum Laude, in November 2013. Reverend Hamlin is a past moderator of the Suburban Baptist Association and serves on the Board of Directors of several community, national and internationally based organizations.
Pastor Hamlin is a very devoted family man as well as a Godly man. His instructive religious upbringing came from his parents: the late Brother Robert Hamlin and Sister Helen Hamlin-Smalley. He has been given a Godly woman as his helpmate, First Lady Brenda Hamlin. They have been married for 45 years and have been blessed with 5 wonderful children and many precious grandchildren.
Pastor Hamlin has learned over the years to hold fast to this truth: "Trust in the Lord with all thine heart; and lean not unto thine own understanding. In all thy ways acknowledge Him, and He shall direct thy paths." Proverbs 3:5-6.