Come Join Us Every Sunday. . .
All Are Welcome!

It's a pleasure to welcome you to the Second Baptist Church of Doylestown website. Whether member, friend, or visitor – we hope that this site reflects the friendly and open nature of our congregation.
If you are searching for a church home, we'd like you to know that there's a special place here just for you as we attempt to "Build God's Kingdom Together".

Sunday School: 9:00 a.
m.

(TBD)
Sunday Worship: 10:30 a.m.

(Live)
Wednesday Bible Study:

(Zoom)



Social Distance Seating Reservations
for In-Person Worship Services
The doors of the church have reopened for in person worship services. There will only be one Worship Service each Sunday at 10:30am with reserved seating required. We have implemented a reservation system to manage seating capacity for our worship services.
To reserve your seat(s) click:
Online Seat Registration.
Seating Reservation Instructions:
1. Seat registration will OPEN on Monday before the Sunday church service.
2. Please select the service date and number of seats required. You will need to reserve seating for every member of your family that is attending service, regardless of age.
3. Your contact information is required so we may reach you in the event of changes, cancellations, or the need for follow-up.
4. You will need to acknowledge our online Covid-19 waiver for each person that will be attending.
5. Registration will CLOSE when either the seat capacity has been reached or Friday at 11:59pm. Waitlist Only registration will be available after Friday if seat reservation is full.
If you do not have access to a computer, call the church office at (215) 766-7650. Please take the time to review the Church
Re-Opening Procedure and watch the Welcome Back to Church video below. We are looking forward to see you again.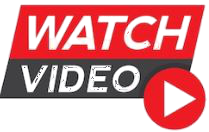 All Church Worship Services will still be
LIVE STREAMED starting at 10:30 a.m. each Sunday and a full recording of Sunday Services can be found in our Sermon Archives.
Sunday School is still cancelled until further notice.
Wednesday
Bible Study
in
person meetings are cancelled, however we will hold virtual meetings using Zoom Teleconference Cloud Meetings at 11:00 a.m. and 7:00 p.m.
Download the ZOOM App on your phone or computer
Enter Meeting Number:

2673125900

Password:
6055
Or Dial in via Conference Call: (929) 205-6099
Access Code: 2673125900 #