Come Join Us Every Sunday. . .
All Are Welcome!
It's a pleasure to welcome you to the Second Baptist Church of Doylestown website. Whether member, friend, or visitor – we hope that this site reflects the friendly and open nature of our congregation. If you are searching for a church home, we'd like you to know that there's a special place here just for you as we attempt to "Build God's Kingdom Together".
THE CHURCH IS OPEN FOR IN-PERSON SERVICE
Sunday School: 9:00 a.
m.(TBD)
Sunday Worship: 10:30 a.m.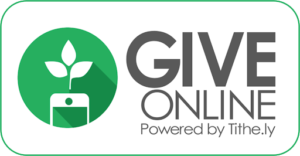 We need everyone's participation in helping keep our Church alive and well during this very difficult time. Please submit your Tithes & Offerings each Sunday or during the week by clicking below on Give Online. You can also mail in your Tithes & Offerings directly to the church at Second Baptist Church of Doylestown
6055 Swamp Rd. Fountainville, PA
18923.
Virtual Year End Church Business Meeting
Thurs. December 16th @ 7:00 p.m.
All church members are welcomed and encouraged to attend.
Zoom Video Conference Instructions:
Click on link below and put in Meeting ID Number 2673125900 and Click Join.
Join a Meeting – Zoom

PLEASE NOTE: USE THIS PASSWORD TO ENTER MEETING: 6055
Dial In Phone Number and Access Code To Use:
Dial-in Number: (929) 205-6099 and you will be prompted to enter the Meeting ID Number: 2673125900 followed by # sign. Password: 6055
Join us either In-person or by Livestream as we begin our 4 Week Celebration of Advent. Advent is a period of preparation extending over the four Sundays before Christmas. The word Advent comes from the Latin advenio, "to come to," and refers to the coming of Christ. Special remarks and lighting of the Advent candle will be given by a church member each Sunday.
Friday, Dec. 24 @ 7:00 p.m.
In-Person & Livestream
Our Fine Arts Ministry and choirs are busy preparing special music and readings for the service. Please either join us In-Person or by Livestream and celebrate the birth of our Lord and Savior.

All Second Baptist Church Ministries are requested to hold your Ministry Elections for 2022 Ministry Officers. Please give names to Sis. Van Winters jkvwinters@comcast.net no later than December 30th.
AFRICAN AMERICAN EXPRESSIONS
Scholarship Ministry Holiday Fundraiser
The Scholarship Ministry is kicking off their ongoing fundraiser for the Christmas holiday season. Order your African American Expressions gifts today!
Please use the online instructions below to place an order or contact Sherry Orr.
Online Ordering Instructions:
1. Go to www.black-gifts.com or click the

red

button below
2. At the top of the page, click on 'find my affiliate'
3. Enter the fundraiser account number 618399
4. Click search and the name, Sherry Orr will pop up
5. Click select, then start shopping
There are hard copy versions of the catalog available for anyone who would like to look through a physical catalogue.
Any questions or need more information contact:
Sherri Orr at wysweat@aol.com
SBCOD SPIRIT GEAR COMING SOON!
Represent, Stay Connected and Support Second Baptist Church of Doylestown with our new line of SPIRIT GEAR!
Stay tuned for more information.
Questions please contact:
Lavinia Thompson at laviniabaskets@comcast.net
We are calling every SBCOD Member to live out the Great Commission –
Learn More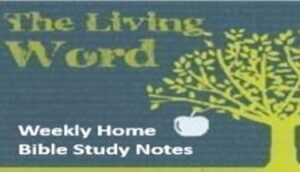 READ THE LATEST STUDY NOTES
Join our Bible Studies on