Come Join Us Every Sunday. . .
All Are Welcome!
It's a pleasure to welcome you to the Second Baptist Church of Doylestown website. Whether member, friend, or visitor – we hope that this site reflects the friendly and open nature of our congregation. If you are searching for a church home, we'd like you to know that there's a special place here just for you as we attempt to "Build God's Kingdom Together".
Sunday Worship: 10:30 a.m.
In-person and Livestreamed
Inspirational Billboards by Sis Lois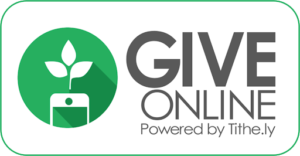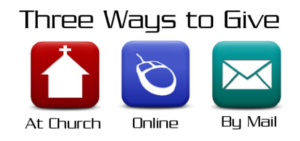 We need everyone's participation in helping keep our Church alive and well during these very difficult times. Please submit your Tithes & Offerings each Sunday or during the week by clicking on the
Give Online

button below. You can also mail in your Tithes & Offerings directly to the church at Second Baptist Church of Doylestown
6055 Swamp Rd. Fountainville, Pa. 18923
SBCOD CHRIST AND CULTURAL HUMILITY PROGRAM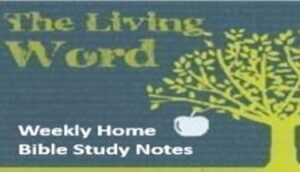 READ THE LATEST
STUDY NOTES
Join our Bible Studies on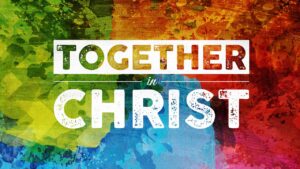 2023 Church Theme: Together In Christ
Colossians 3:14 "And over all these virtues put on love, which binds them all Together in perfect unity."
Living together in Christ prepares us as a congregation for the return of the Lord, as we grow together in love and fellowship with one another.
Virtual Meeting
Tuesday February 7th @ 7:00PM
All Ministry Leaders are asked to attend this Very Important Meeting as we focus on preparations for this New Year by reviewing our Ministry Annual Planning Guide. We also want to make sure we have each ministry up to speed and on the same page for the New Year.(Meeting Will Be Virtual Using Sign-On Information Below)Video Conference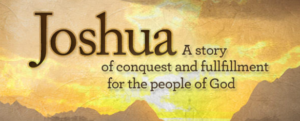 We are in a new Bible Study Chapter!
The

Book of Joshua is a story about faith in action and obedience as the Israelites are finally allowed to enter the promised land after wandering in the wilderness for 40 years.
Please join us for this awesome bible study
Wednesdays 11:00am & 7:00pm
and invite your family and friends to join in.
Learn More….
INTERESTED IN BECOMING AN USHER?
All Adults and Children are Welcome to Join!
The Benefits of Ushering:
1. Representative of SBCOD
2. Meet members of the congregation
3. Meet and greet visitors
4. In service for Christ
If interested please contact Sister Leslie Hawkes at
ljhawkes@verizon.net or 646-831-7806
CHILDRENS CHURCH – TEEN CHURCH
HIGH SCHOOL SEMINAR SESSIONS
Children's Church, Teen Church and High School Seminar Sessions are the 2nd & 4th Sundays of every month. Children will be dismissed to their classes after Tithes & Offerings.
We invite parents to bring your children as we help our young people grow and strengthen their relationship with our Lord and Savior Jesus Christ.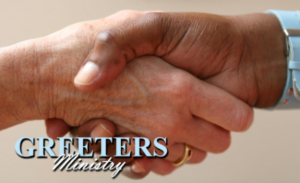 SBCOD GREETERS NEEDED ON SUNDAYS
We are starting back with having SBCOD Families and Individuals serve as Church Greeters each Sunday. We are also asking for the Family or Individual serving as Greeters that Sunday to also give the Welcome to the congregation during the church service.
If you would like your family or as an individual participate, please reach out to Sis. Van Winters at jkvwinters@comcast.net or (215) 659-2152.

Over the past year, the trustees upgraded the church management system to Tithe.ly, an online platform. This upgrade improved our ability to process online payments, generate tax giving information and manage our church directory.
It's important to keep your contact information up-to-date. Please click the

green

button below to update your contact information.
If you have any questions, please contact a trustee or email sbcodtrusteeboard@gmail.com.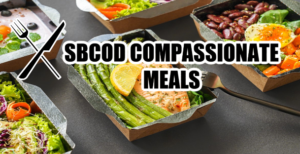 The Women's Ministry started a new outreach called Compassionate Meals. The purpose of this effort is to assist with the preparation of meals during life-changing events.
If you or someone in your family is:
Returning home from a hospital stay
Recovering from a family emergency
Going through bereavement
….then
Compassionate Meals is for you.
If you want more information about the outreach or would like to volunteer to make or deliver meals, please contact Alyce Tyler @ 215.915.1961
AFRICAN AMERICAN EXPRESSIONS
2023 Scholarship Ministry Fundraiser
The Scholarship ministry continues their ongoing fundraiser to benefit our youth. Order your African American Expressions gifts today, all occasions cards, birthday, mother's day and graduation present's today! Please use the online instructions below to place an order or contact Sherry Orr.
Online Ordering Instructions: Go to www.black-gifts.com or click the

purple button

below
At the top of the page, click on 'find my affiliate'
Enter the fundraiser account number 618399
Click search and the name, Sherry Orr will pop up
Click select, then start shopping
There are hard copy versions of the catalog available for anyone who would like to look through a physical catalogue. Please contact Sherry Orr.
Any questions or need more information contact:
Sherri Orr at wysweat@aol.com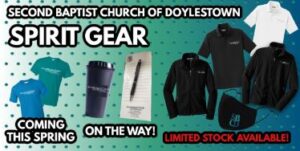 SBCOD SPIRIT GEAR NOW AVAILABLE!
Represent, Stay Connected and Support Second Baptist Church of Doylestown with our new line of SPIRIT GEAR!
ORDER YOUR SPIRIT GEAR TODAY!
Limited Stock Available –
Polo Shirts, Fleece Jackets, and Adult Masks
On the way

–
Coffee Cups and Stationary Set
Coming Soon

–
Drinking Mugs and Adult / Youth Size T-Shirts
Click the green Order Form button to download an order form and place your order.